The George Washington Lodge n° 1468, at the Orient of Bellagio – Lago di Como, under the obedience of the Grand Orient of Italy – Palazzo Giustiniani, works under the Scottish Rituals and raised It's columns in Como on October 25th , 2014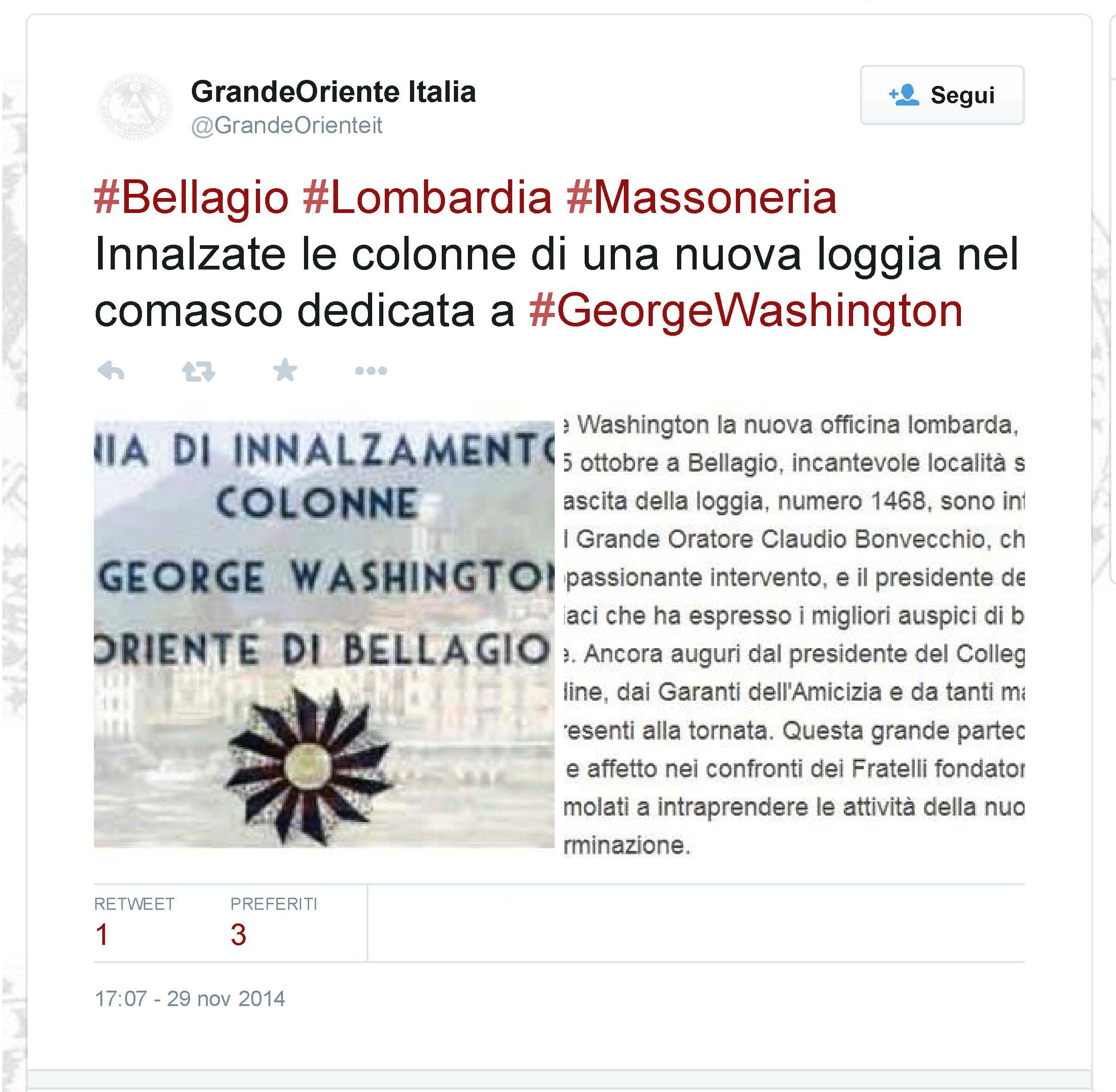 MOTTO OF THE LODGE
«Or the other poets honor and light ,
Avail ' the long study and ' l great love
that m ' has to explore thy volume . »
(Inferno, Canto I, 81-83)
The Latin motto of our Lodge is Fervet Opus .
This Latin phrase , literally translated , means " work bustles," and is taken from the Book IV of the Georgics of- Api Virgil ( Georgics , IV , 169 ) . The Poet uses the phrase to illustrate the industriousness of bees which should be an example for men .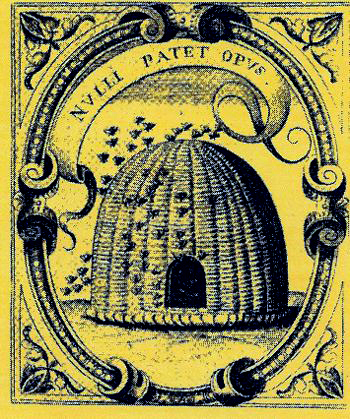 In this Book IV there is a new dedication to Maecenas and a prayer to the god Apollo. It is  described habits andspecies , together with what is the best season to take the honey and how to cure diseases affecting bees .
The work here is seen not as a condemnation, but as a divine gift , and  is re-evaluated both ethically and culturally. Virgil shows the  bees as a social metaphor of Cicero : they have a community organization, characterized by fidelity to the house and to the laws, form the pooling of resources to the dedication to work , in a typical Stoic view of Society. Bees are also willing to personal sacrifice for the common good and maintain absolute dedication to the Master .
With the Georgics , Virgil left the comforting sweetness of nature present in the Bucolic to transform nature into culture , thanks to the work of man .